Canadian DJ/Producers Control Room and LNDN have teamed up to release a brand new, exciting EDM track on February 18th.
'Know You' will be their first release of 2022 via Glasse Factory – a music and arts media platform dedicated to offering innovative original content that advances the modern cultural conversation while promoting an eclectic, exciting collection of up-and-coming talent. Launched by creatives, for creatives, what began as a photojournal in 2019 has developed into a multifaceted organization.
"We wrote the song together on summer vacation in Kelowna. The song was modelled after fellow Canadian tech house acts Cloverdale, RUMPUS and Stund. "Know You" features a catchy vocal, a high energy bass line and some impressive lead elements featuring the artists creative sound design skills. Hope you enjoy!" – Control Room & LNDN
Control Room consists of two aspiring DJ/Producers from Edmonton, Alberta. After an impressive first year in the scene, they are ready to hit the ground running in 2022. They continue to catch the ears of new listeners with their high energy sound – backed with support from well-known Canadian artists.
The duo has gathered support from Dr. Fresch, BIJOU, Olly James and RUMPUS in addition to having two tracks chart #1 on Beatport. With their multiple performances in 2021 they shared the stage with fellow Western Canadian artists such as Neon Steve, RUMPUS, Defunk, Prayer Handz, Stund, Def3 and more.


Lynden Grosso (LNDN) is a Canadian producer that is pushing the limits of dance music with his bass driven house style. Between his rolling basslines and complex lead sounds, LNDN loves to induce those second drop, "OOF" moments.
He grew up in a musical environment and played many instruments before falling in love with dance music. He began producing as a teenager in his hometown of 10,000 people, where he enjoyed creating an interest in EDM with his innovative production style.
With tracks signed to UFO Recordz, Rock Bottom Records, Emengy Deep, and OFDM, you can expect that anything LNDN releases will keep crowds on their toes.
LNDN is known in the Western Canada EDM scene from his sets at Canadian festivals such as Snowbombing 2017/2018, Electric Love, and Arrival. LNDN is no stranger to the club scene either. He regularly plays sets of original music as well as sharing the stage with notable producers such as Chris Lorenzo, Smalltown DJs, Vanic and Crankdat.
Control Room & LNDN – 'Know You' is out 18th of February via Glasse Factory.
Listen on Spotify

Facebook| Instagram | Spotify
Facebook| Instagram| Spotify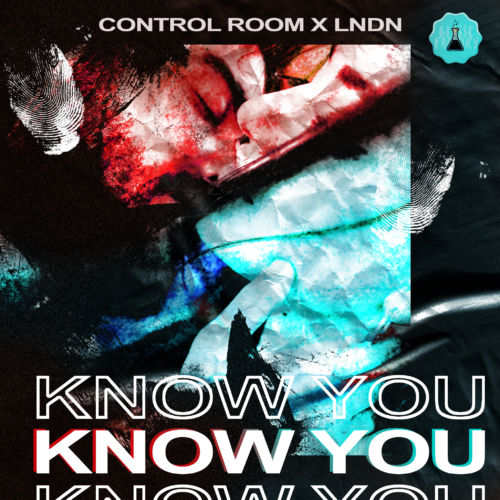 Comments
comments